If you are looking for a screw.  May we ask you?
why do you need a screw when you can have a finished hole
Yes, we do a hole for you. That's why we alway provide you "Beyond Solutions"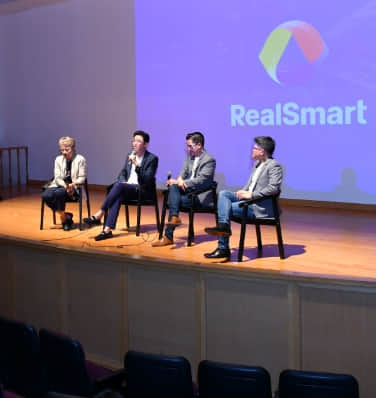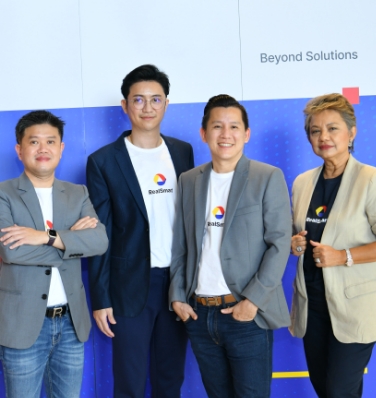 2021 was a momentous year for Thailand's digital comms landscape. Two leading digital stars merged to create RealSmart, the country's first digital super agency.
From "Minted Image", a digital agency with over 15 years experience in digital advertising, we inherited market-leading  skills in web designing, branding, video, mobile, apps and UI.
From "Saenruk Innovation", experts in social media monitoring, we inherited market-leading understanding of social media networks' users' behaviour and market insights, realtime online monitoring, crisis prevention, and Big Data management services.
Building on these merged strengths, RealSmart has become Thailand's leading  "Marketing Technology" company, providing full-service digital marketing solutions, combining consultative strategy and exceptional creativity to deliver measurable success for our clients. Combining  international work standards, both in design and programming, we deliver cutting-edge innovations ranging from touchscreen and mobile application developments to new technology solutions.
But more than our technological and creative leadership, what matters most to us is moving beyond standard commercial terms of service to real partnership with our clients. We don't just share our knowledge and skills, we put ourselves in our clients' shoes in order to better understand the task at hand to find the optimal solution. We strongly believe in a long-term relationship with our clients, a relationship in which we embody our clients' imagination and integrate it into the online strategy in order to create digital experiences which excite, inspire, challenge, motivate and engage users.
Imagine an ultra-reliable digital agency you can always go to for all your digital solutions. Anytime, whatever you need. That's us. We are RealSmart.
Expertise:  A digital super solution partner you can trust
Innovation:  Stay ahead and stand out with our cutting-edge technology
Passion:  Deliver beyond solutions; open to new challenges; commitment to excellence
Team Player:  Embrace diversity of ideas; respect one another; together for the best outcome
Expertise:  A digital super solution partner you can trust
Innovation:  Stay ahead and stand out with our cutting-edge technology
Passion:  Deliver beyond solutions; open to new challenges; commitment to excellence
Team Player:  Embrace diversity of ideas; respect one another; together for the best outcome
Online Monitoring Service & Data Analytics
20 brands
ARUKAS Application (Copyright)
Online Real-Time Crisis Management
Copyright of Consumer Voice and Reputation Management Program Online and Offline
ARUKAS Application: Version 2
ISO 9001 : 2015
ISO 27001 : 2013
ISO 27701 : 2019
Merging with Thailand's leading digital agency: Minted Images
Rebranding to RealSmart: Thailand's first digital super agency
Real-Time Data Center
Real-Time Data Platform
We Provide Digital Solution
International Standards Organization: ISO

Thailand Digital Excellence Awards 2022 ประเภท Digital Enablement Award
SMEs CEO Econimass Awards 2022
The Best CEO Econmass Awards 2022
SMEs Excellence Awards 2022 ประเภท Gold Award ธุรกิจบริการ
รางวัลนวัตกรรมแห่งชาติ
ด้านองค์กรนวัตกรรมดีเด่น ประเภทองค์กรภาคเอกชน ขนาดกลาง ประจำปี พ.ศ. 2565
+ 100 brands growing their businesses with Real Smart